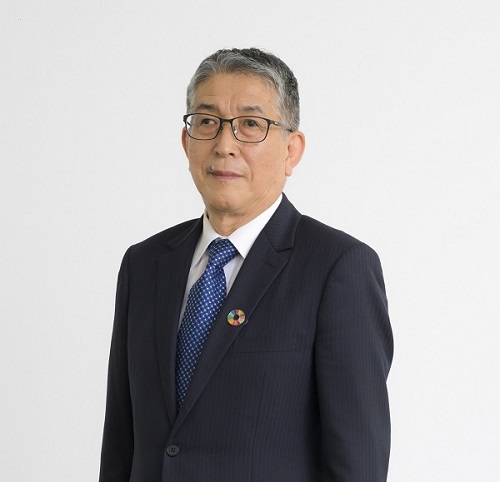 Thanks to all your support, Shin-Etsu Polymer celebrated its 60th anniversary.
We aim to further strengthen our corporate foundation, fulfill our corporate social responsibility including contribution to environment conservation, and achieve sustainable growth.
I would like to take this opportunity to thank you for your continued support.
 I would like to report the business summary and other details for the 60th fiscal year (from April 1, 2019 to March 31, 2020) of the Shin-Etsu Polymer Group.
 Compared with the previous fiscal year, net sales in the fiscal year under review decreased 6.1% to ¥80,254 million, operating income was ¥7,756 million, a decrease of 4.9%, ordinary income increased 0.9% to ¥8,097 million, and profit attributable to owners of parent was ¥6,288 million, an increase of 4.0%.
 Based upon comprehensive consideration of business results, the business outlook and other factors, we decided to pay a year-end dividend for the fiscal year under review of ¥10 per share.
 When combined with the interim dividend of ¥8, this will bring the annual dividend to ¥18 per share, which represents an increase of ¥2 compared with the previous fiscal year.
 I look forward to the continued support and encouragement of all our shareholders in the future.
June 2020
Yoshiaki Ono
President