We will further improve our technological
capabilities to achieve sustainable growth
in any economic conditions.
Shin-Etsu Polymer will celebrate its 60th anniversary in September 2020. We deeply appreciate the support of our customers, shareholders and other stakeholders who made that possible.
Shin-Etsu Polymer started out in 1960 as a resin processing subsidiary of the Shin-Etsu Chemical Group. We develop raw materials with the Shin-Etsu Chemical Group and then apply our integrated technological capabilities for molding processes to provide high-value-added products using silicone rubber and various plastics. In addition, we have manufacturing facilities and sales offices around the world that meet a wide range of customer needs in areas such as automobiles, information devices, office automation equipment, semiconductor-related products, medical and chemical products and construction-related products.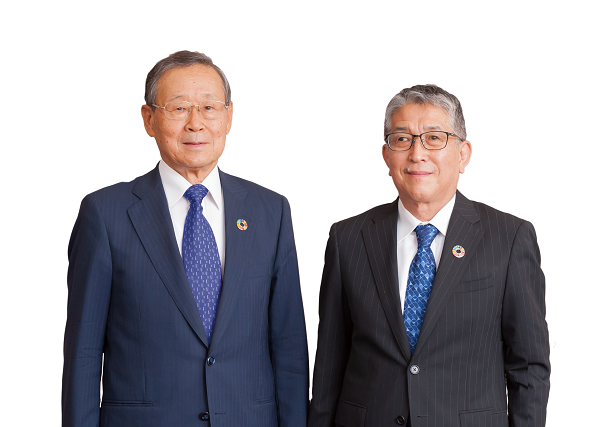 We will continue to provide products that contribute to society by developing new technologies with our core technologies to solve customer issues and meet their needs.
Even though this year, which marks our 60th anniversary, is one of rapid changes in the social environment, by working to achieve sustainable growth we will further strengthen our business foundation and fulfill our social responsibilities. We will accomplish this by promoting CSR-based management.
Thank you for your continued understanding and support.

July 2020
Message from the President
Yoshiaki Ono
President